Ogawa Chiropractic



Thank you for visiting the website of Dr. Alíce Holm Ogawa, Dr. Ryoichi Ogawa, Dr. Cyrus Ogawa, and Ogawa Chiropractic - a professional Kapaa Kauai chiropractic clinic. In practice as well as online, Kapaa Kauai Hawaii 96746 chiropractor Dr. Holm Ogawa, Dr Ryoichi Ogawa, and Dr. Cyrus Ogawa strive for excellence through superior patient treatment, education and satisfaction. Both Doctors are graduates of the distinguished Palmer College Of Chiropractic The Trusted Leader in Chiropractic Education, located in Davenport, IA.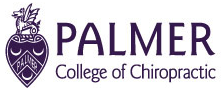 Since 1982, Ogawa Chiropractic has been working with patients to provide the best chiropractic care for patients in the Kapaa Kauai, HI area. Dr. Ryoichi Ogawa, DC , Dr. Alíce Holm Ogawa, DC , and Dr. Cyrus Ogawa experience in chiropractic is coupled with genuine concern for their patients. Our staff is dedicated to your comfort and well being. Our goal is to help you achieve and maintain your optimal health.

This website also provides you with an overview of our practice and the field of chiropractic. As you navigate the site, you'll find information about our practice, including directions, hours of operation, payment policies, information about our staff and our services, and even a link to request an appointment with our doctors at Ogawa Chiropractic.It also includes a library of informative articles that describe the various diagnoses, treatments and technologies associated with chiropractic care.

Our team of experienced staff and doctors at Ogawa Chiropractic in Kapaa Kauai, HI look forward to helping you maintain your best health!

Within our website, Kapaa Kauai and surrounding area residents will find all types of health and wellness related information including information about our office and services, chiropractic, back and neck pain, work and auto injuries and much, much more.

We hope you enjoy the information within and share it with others. Again, thank you for visiting www.ogawachiropractic.com and remember to come back often.

Yours in health,

Dr. Alíce Holm Ogawa, D.C., M.S. Psy.
Dr Ryoichi Ogawa, D.C.
Dr. Cyrus Ogawa, D.C
Chiropractors